Affordable marketing, design & promotion for artists, musicians and small businesses.
Whether it's more sales, more fans or simply more exposure that you're after, Sungenre has the tools and expertise to make it happen. Our highly skilled, certified professionals come equipped with years of unparalleled training and experience working with a diverse range of clients across a multitude of industries. For the first time ever, our cutting-edge marketing, PR and design services are now available to independent artists, musicians and businesses, on a first-come, first-serve basis – and at competitive rates.
Feel empowered with our tailor-made packages and no lock-in contracts. Sungenre for Business delivers outstanding value – on time, on budget, every time, guaranteed.
Some of our services include: website design, digital marketing, social media engagement, graphic design, audio/video editing and production, copywriting, public relations, radio plugging, strategic consultancy + more.
---
Tailor-made packages. No lock-in contracts.
---
Our work has been seen & heard on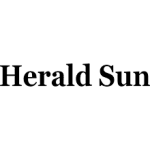 ---
Get in touch for a free, no-obligation quote