Daniel Barreto's vivid, abstract world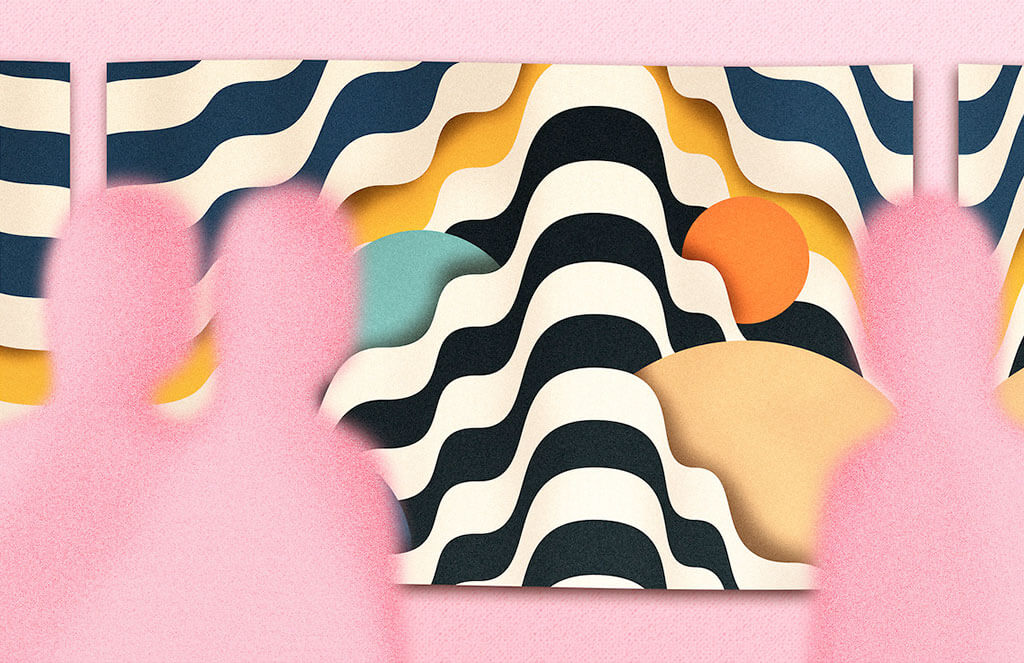 Daniel Barreto is a Mexican experimental artist who has established a unique, identifiable style with his use of abstract shapes and vibrant colour.
You're a very talented and highly versatile multidisciplinary artist. What is your preferred medium, and what do you like most about it?
I think I like illustration/drawing a lot, but experimental animation is what I enjoy the most, because of the excitement to anticipate the result while working on each frame.
2 years ago or so, I decided to do a drawing per day or several…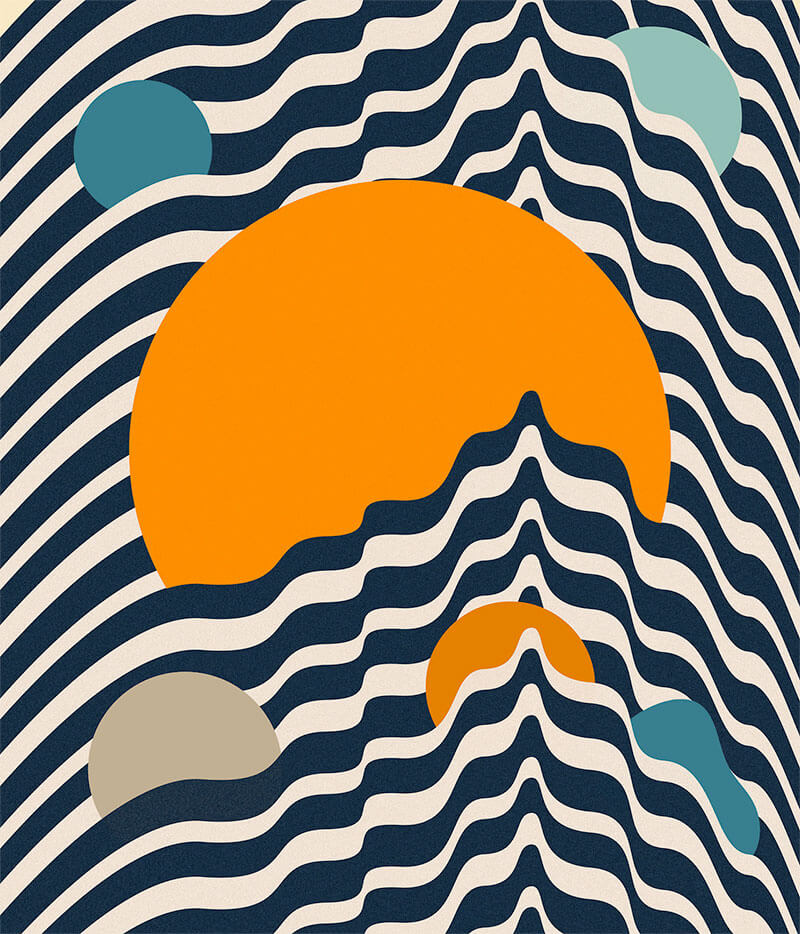 What drives you to create?
Well since 2 years ago or so, I decided to do a drawing per day or several… so in part it might be a discipline. But other factors like my emotional status, reading about other artists' work or just having an idea that comes out of the blue.
Fans of your visual art, especially your Instagram followers, may be unaware of your musical output. Who are some of your main musical influences?
I think that's hard to answer. I'm very bad at keeping in mind my influences. Daniel Lissvik, Nils Frahm, Hanne Kolsto, Jon Hopkins, NEU!… I might not (make) music like them, but they inspire me to create. But I'm also a sucker for pop music like The 1975, Anderson .Paak, etc.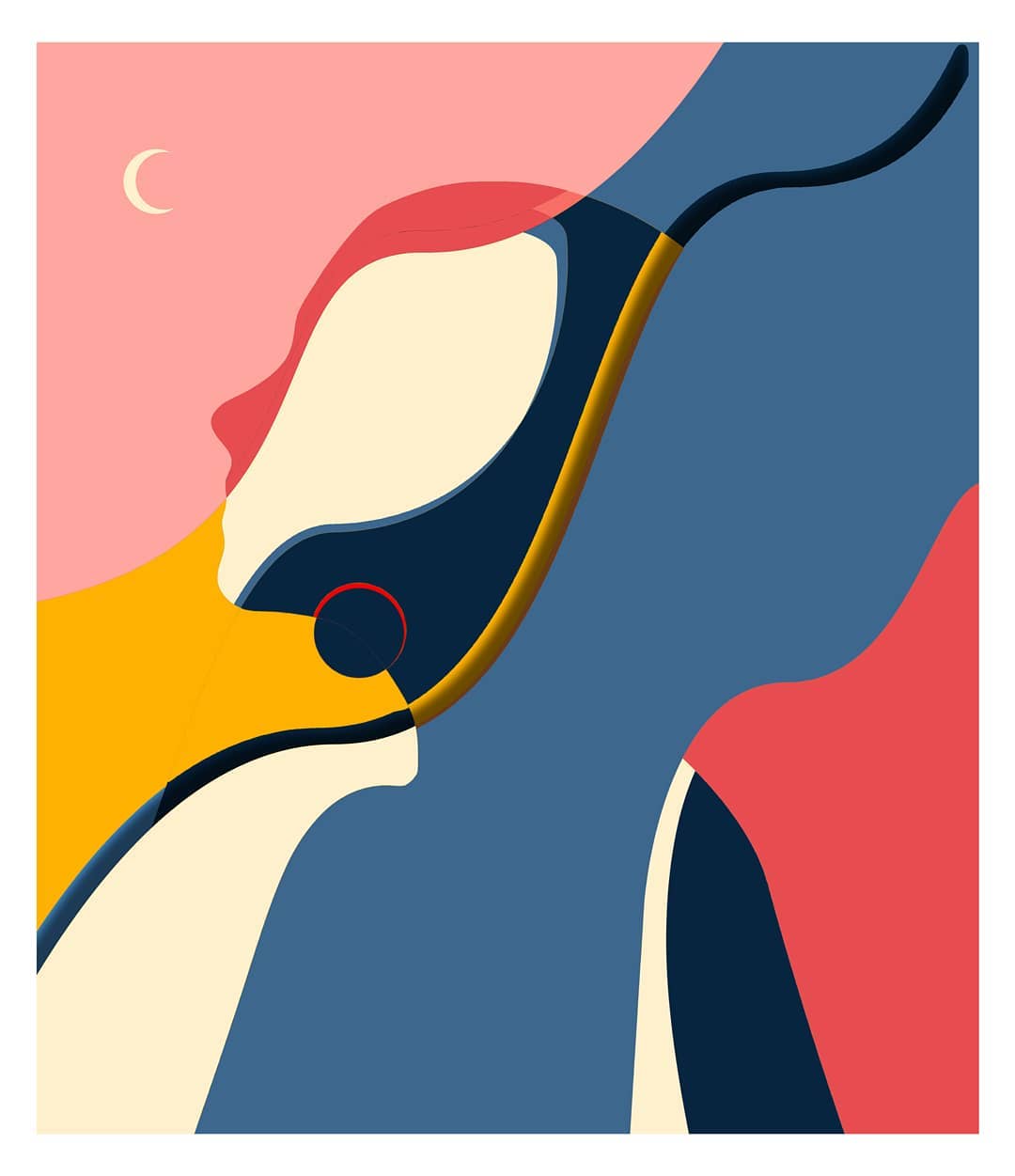 Are your musical compositions intended to accompany your visual art, or are you exploring something entirely separate with it?
That was the first intention when I was studying animation. I think my first approach to sound and image was with this animation I made (see below) – trying to create digital sounds out of nowhere to match the lights and the ambience. A lot of people complain about the sound being too noisy or loud but I think it fits well (with) the whole thing and for being my last animation project from my BFA I think it was good. I do want to do music too, but it's hard to balance the time of making illustrations and at the same time bouncing to Ableton… I do want to make an EP this year though!
Daniel Barreto – Ignite, 2016, stop motion animation.
You've previously explored nature, biology and surrealism in your work. Are there any additional overarching themes we may have missed?
I guess not… well there's some drawings (from) my early career that involved humor, and in 2013 I did a lot of street photography.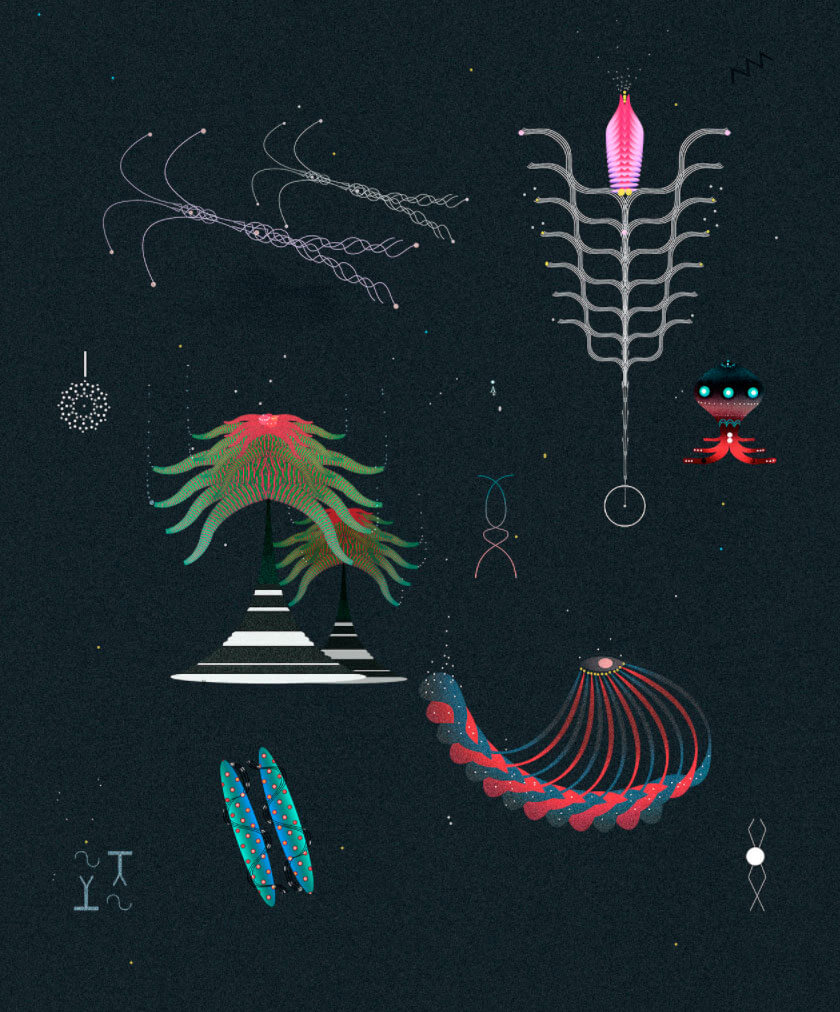 Any comments on Trump's border wall proposal?
Everyone knows he is the biggest show the US has come up with. It's needless to say we Mexicans don't like Trump, (nor) his supporters. I've encountered a lot of people like him in life especially while living in Boston, MA. All that hate and racism comes from the same core, fear.
Everyone knows (Trump) is the biggest show the US has come up with.
If you could collaborate with any artist, in any medium, past or present, who would it be and what would you ideally create?
I would really like to meet Benniy c Bascom. Just to talk and maybe do like an installation piece of sound or something, I think he's a really smart guy.
Benniy c Bascom – phasing study: planets cycling the sun, 2016, animation.