Introducing Charlotte Roberts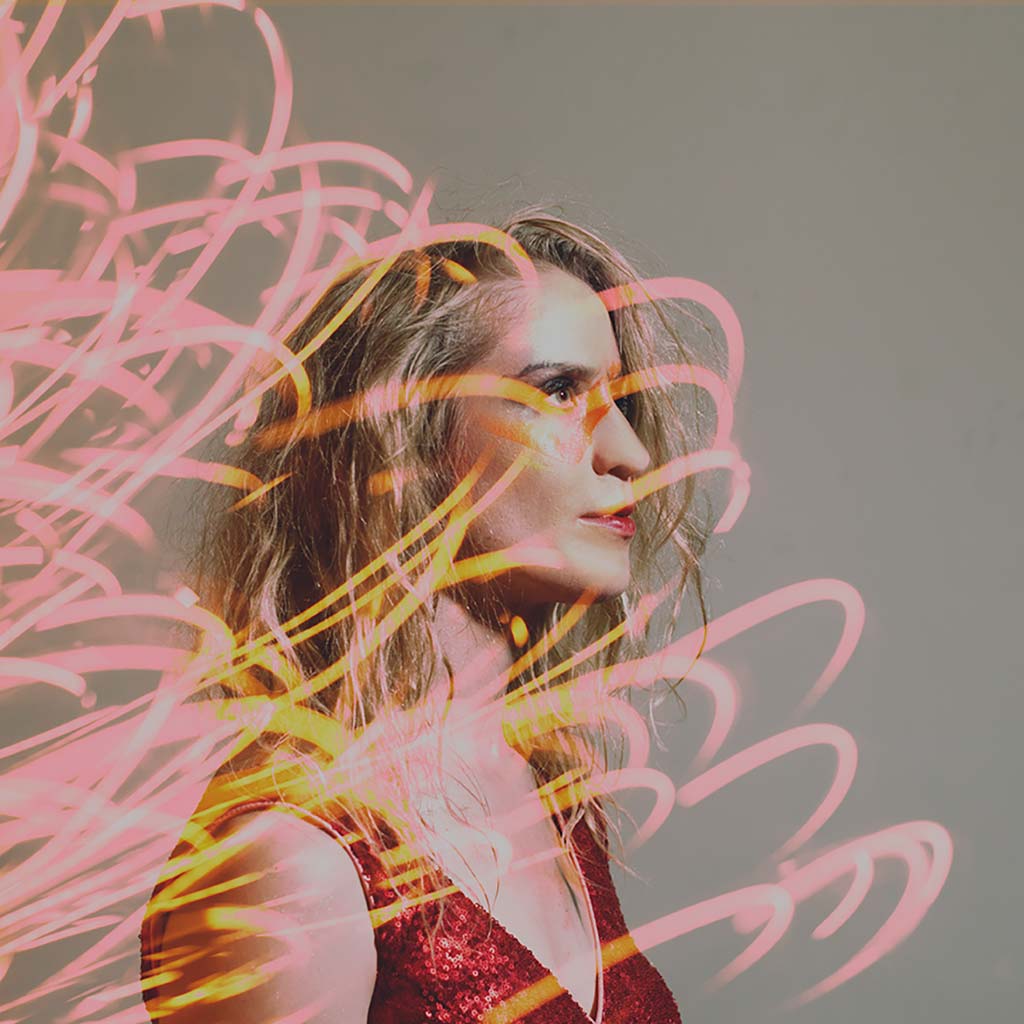 Photo: Wilk
Charlotte Roberts is a multi-disciplinary artist, improvisational vocalist, musician and composer from Macedon Ranges, Australia. Her second album Incantations will be released on 6th April 2021.
How does your latest release differ to previous efforts?
My producer, Joe Hammond and I had a much shorter recording period due to most of these tracks being improvised in one go onto my loop pedal, so Joe had a slightly easier time for at least one part of the process, because we only re-did loops when they were scraggly… I felt more connected to my body and voice than I have been in the recording studio previously. I had a more sustained vocal-meditation practice at the time, which certainly helped. This album is also different in that it has only three or so songs that are peppered with words and/or narrative… exploring a location, or a space, through sound and textures. There was a specific kind of dance for each of these compositions… though I think that is a common thing across both albums.
What does your ideal creative space look like?
Any or all of: wooden floors, lots of natural light, surrounded by nature, clear of clutter and clean in some moments, full of people, a circle of vocal improvisers, a murmuration of bodies interacting and co-creating vocal improvisations and music, people young and old, moving bodies and plates of food, shared meals, people sitting, standing or resting around, and in some moments empty, some moments full of instruments, a surdo drum, a berimbau, rhythm meditations and touch, and loop pedal like toys to play with, big bits of paper with people drawing and painting, people rolling on the floor, a watsu pool or a forest, a lake, a river, an empty house, an invitation to listen and follow breath rhythm, a treehouse or a dark small room away from any other humans with nothing but a candle, cup of dandelion tea, chocolate, the impetus to sing-out whatever is happening in life and a loop pedal set-up.
What's the best piece of advice you've ever received?
Here's half the cake!
1. You'll know you are really on your path when you piss some people off and have some enemies!
2. How is this (challenging) situation a gift and what is it teaching you?
3. Some people will naturally resonate with you and want to be near you, some will find your exuberance overwhelming.
4. What would you think of yourself if you were someone filming from the outside?
5. Come and build a composting toilet with me.
6. Chop wood, carry water.
7. Listen to your instinctive red flags.
8. Make sure you play the field.
9. Never get married.
10. Follow your interest, follow your pleasure.
11. Every time that stressful memory or future thought comes up, take six deep breaths.
12. Try breathing deeply when you masturbate and stop focusing on the outcome.
13. Say "I'm just not comfortable with that" as often as you need to.
14. Just say no, or yes, make up your mind!
15. Get some more sleep.
16. Follow a recipe.
17. If you don't know what to say in a social situation; ask them questions – people love talking about themselves.
17. Aim to arrive 30 minutes before the start time.
What is your favourite album of the year so far?
My favourite album was one that was released a while back… "Towards Home" by Rhiannon got me through many tough moments and enriched the easeful ones.

What's your go-to karaoke song?
"Hyperballad" by Björk.

What would you most like to change about the music industry?
Well, in an ideal world; a few million extra dollars per state each year would be put into artists creating musical installations in communities, music in relationship to nature, music rituals, music of Australian First Nations' people, musicians-in schools programs, free music camps with an improvisational vocal composition slant, improvisational musical experimental projects, musical flash mobs, community singing groups and free song-writing programs for people struggling with mental health. And, a handsome salary would go to all grass-roots community music facilitators and practitioners so they can offer accessible music, choirs and songwriting programs. And, there would be $2 earned by artists each time their song is played on Spotify. And all music schools and universities in Australia would have a specialisation/degree in 'Vocal improvisational music art'. And it would be common-place to earn back what you spent on a recording in CD, record and digital sales.
What's the most unlikely source of inspiration you've discovered?
Relationship break-downs and depression.

What's next for you?

I have a live-album Vocal Digs which I'd like to publish; I was considering re-recording it…but I'm now thinking I will share the key songs and their videos from my improvised La Mama Theatre performance…and edit out a few bits that I'm not so fond of! I have a few ideas for local collaborative and community music-art projects here on Dja Dja Wurrung land, Macedon Ranges, that I am applying for funding for. I am part of an ensemble developing and presenting an immersive work later in August at ArtPlay.
If you could collaborate with any artist, in any medium, who would it be and what would you create?
Meredith Monk. I'd be in her performance ensemble – I'd be my happiest spending six months immersed in being a human instrument for her works, creating vocal music in her brilliant web of magic. Or John Reeves – we would tour to a few beautiful venues improvising with piano and voice, taking words and images and moments of experiencing from the audiences and I would facilitate The Musical Body workshops along the way too. Or an underwater-warm water dance session with multiple improvisational vocalists improvising above water, and their music transported into underwater speakers for water-dancers; and they can switch between dancing and singing whenever they feel like it.